The Gender Perspective of Reproductive Health to an Ideal and Sakinah Family
In order to implement the Tri Dharma Perguruan Tinggi, Master Program of Women Studies of Multidisciplinary postgraduate, Brawijaya University hosted a half of day event of community services focused on a family health of reproductive. The activity was aimed to provide some new insights about Family Health Reproductive from the Gender perspective to communities by invited some women organizations, student boards from some universities in Malang, and NGOs.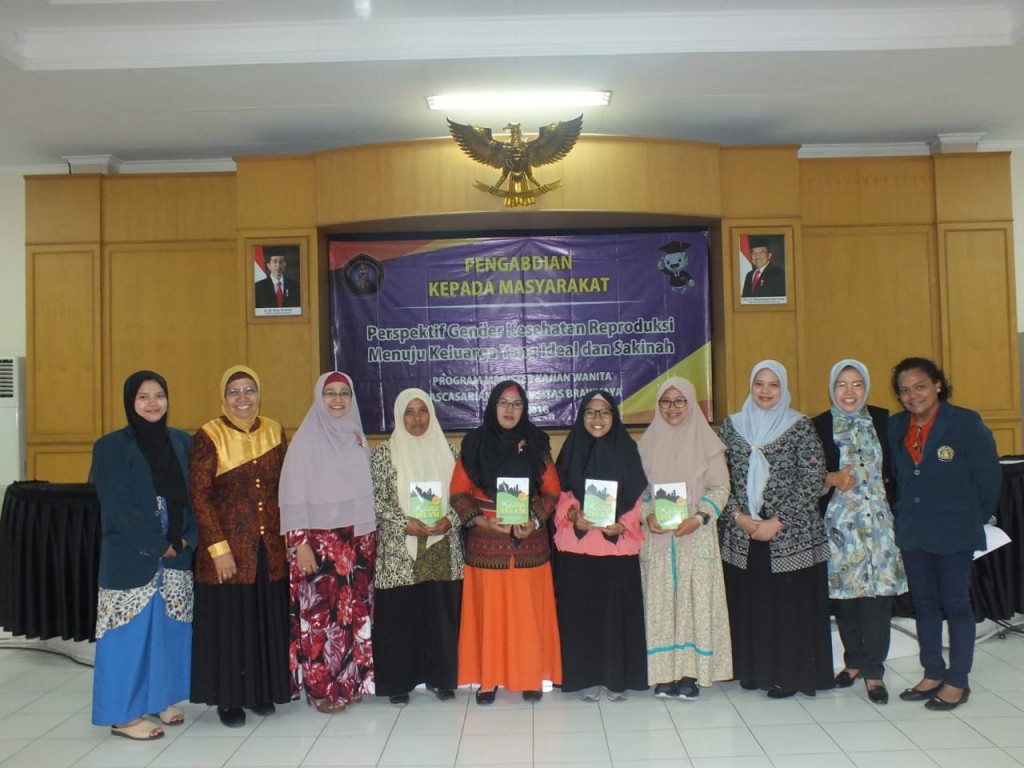 The attendees were given an information about family health reproductive, on Wednesday (9/5/2018) which was held in Building A of Postgraduate School, Brawijaya University. The event was attended by 35 participants, and they discussed a two different themes which was "Women's Reproductive Rights Towards a Sakinah Family in an Islamic View," and followed by second thema was "A Reproductive Health Gender Perspective Towards an Ideal Family in Medical View." The participants who joined the activity were from the PKK  teams of some sub-district in Kota Malang; some representative from the Pondok Pesantren in Malang; the Chairperson of Women Crisis Centre (WCC) Dian Mutiara, Malang; Some Organization concerning on Women Empowerment in Malang; as well some Representative of Student Board from some universities in Malang, both of state owned university and private university. All the participants discussed and learned from the experts about the synergy between medical understanding and Islamic law on how the rights of health reproductive could be brought together by all member of family that no party involved can be harmed by another. The speakers of the event are Dr. Hj. Mufidah Cholil, M.Ag .; Dr. dr. Retty Ratnawati, M.Sc .; Wike, S.Sos., M.Si., PhD .; Dr. Endah Setyowati, S.Sos., M.Si that they lecturers of the PMKW.
The discussions also were done with some activities of pre-test and post-test. The result of those test yielded a four best participants who had best score. They were Aida Mawadah Noor (BEM of State University of Malang) and Syafaatin F. (BEM of Islamic University of Malang) with an increase value of each +3, Fitrotul Hasanah (Director of PKKM Baznas Kedungkandang) with increase value of +8, and Hj.Aisyah (PKK Kedungkandang) with an increase of +14. The four participants got each of a book as a prize. The book writer is one of the presenters on the event, Dr. Mufidah Cholil with the title "Family Psychology".